Introducing Prodigy Snacks at Joob Joobs - Chocolate That Inspires Change!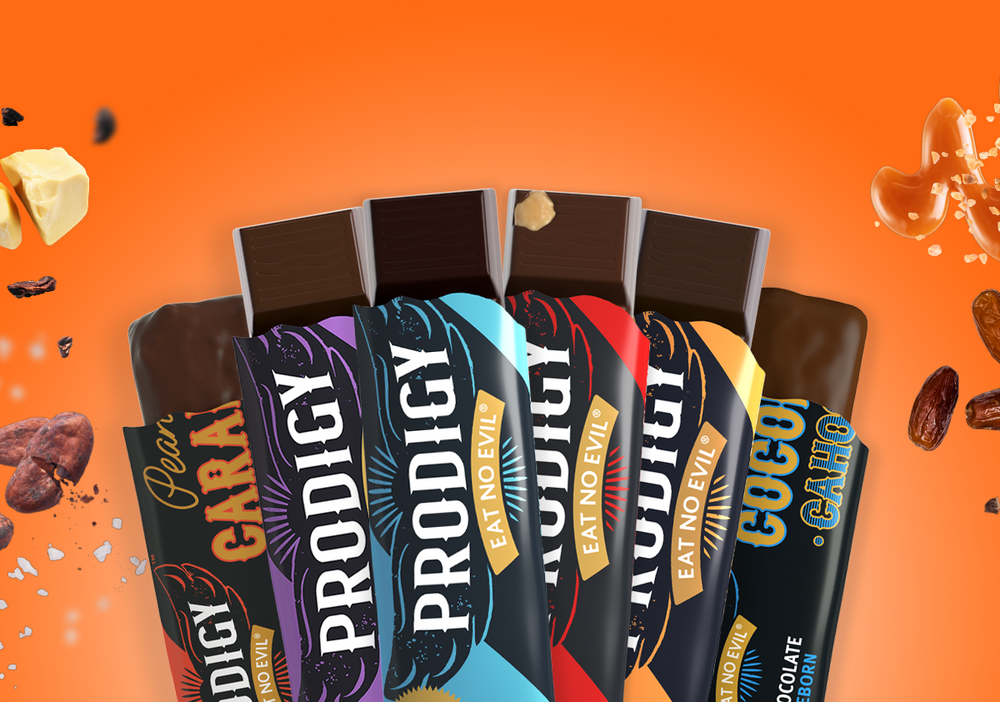 Introducing Prodigy Snacks at Joob Joobs - Chocolate That Inspires Change!
A lot goes into making a great bar of chocolate. Natural ingredients full of flavour and nutrients, expert crafting to ensure every bar tastes incredible, and above all, passion. Passion to create real chocolate that's good for the body, the mind, and the planet. At Prodigy, that passion is what drives us. We're heralding a natural revolution in snacking, crafting velvety smooth cacao chocolate made from natural ingredients and bursting with vitamins. We kick out refined sugar and artificial flavourings, say no to dairy, gluten and palm oil, and keep sugar content below 20%. But that's not all. With the wonder of vibrant raw cacao nibs, natural sugars and sumptuous plant-based ingredients, each bar delivers an explosion of mouth-watering flavours. We believe this generation and the next deserve better. That's why our chocolate not only tastes incredible and does your body good but is made with our planet in mind. That means using carefully sourced ingredients that don't leave a hefty carbon footprint and wrapping all our chocolate bars in plastic-free, fully compostable packaging that won't end up polluting our oceans. Our founder, Sameer Vaswani began his career as a Chef and Restauranteur. He harnessed his experience in the food industry when, in 2002, he relocated to West Africa and set up his own confectionery manufacturing business. During this time his eyes were opened to the widespread industry use of cheap, harmful ingredients and their damaging environmental impact. After selling his company and returning to London, he knew his next venture had to target industry change and champion great-tasting, natural snacking. That's when the lightbulb moment happened. As a chocolate-lover, Sameer noticed that while there was plenty of vegan chocolate, there weren't any healthy versions of the tempting, comforting chocolate bars he'd grown up with. He wanted to craft smooth and creamy cacao chocolate that was better for people, and better for the planet. Aiming to disrupt the industry and offer chocolate that was free from refined sugar, dairy, palm oil and gluten, and made for everyday chocolate lovers. So, he started Prodigy and did exactly that.
Posted:
Shop Prodigy and more...