Experience the Joob Joobs Ice Cream Delight: The Sweetest Ice Cream Belfast Has To Offer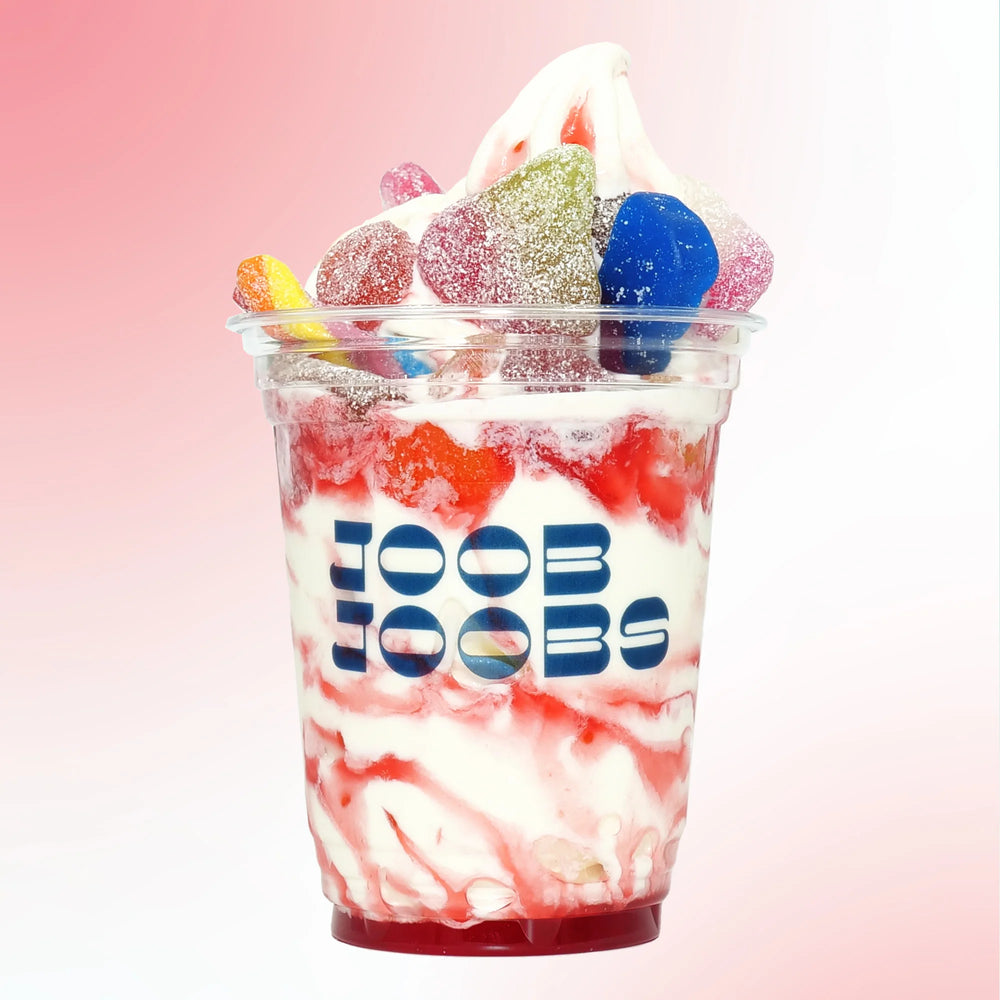 Experience the Joob Joobs Ice Cream Delight: The Sweetest Ice Cream Belfast Has To Offer
Whether you're a local or a visitor exploring the wonders of Northern Ireland, the quest for the ultimate ice cream Belfast has to offer leads to one sweet destination – Joob Joobs! Located in Belfast, Joob Joobs has firmly established itself as serving the best ice cream in Belfast! 
This cherished sweet shop isn't just your regular ice cream parlour, but a delicious haven where frozen fantasies come alive, complemented by a range of sumptuous treats, unique sweet subscriptions, and exciting birthday parties. Join us on this delicious journey as we reveal the magic behind Joob Joobs' renowned ice cream experience.
Joob Joobs' Sweet Party Package For Birthday Parties
Submerge yourself in the world of creamy delight with Joob Joobs' Sweet Party Package, an irresistible offering that offers the best ice cream Belfast has to offer. If you are looking for the ultimate Belfast ice cream party, you will find it difficult to resist the allure of our limitless ice cream extravagance. It's more than just a party; it's a delicious journey, a celebration of flavour, and a dance of creamy, frozen delight!
Unlimited Ice Cream: A Frozen Dream
As part of our Sweet Party Package, we're giving you the chance to enjoy unlimited delicious ice cream at Joob Joobs. The centrepiece of our parties, our unlimited ice cream, is handcrafted with love, bringing together the finest ingredients and timeless recipes that tickle your taste buds and make your heart sing. Our kids party with ice cream in Belfast range from traditional favourites to unexpected delights, offering something for everyone!
Happy Birthday Popcorn: A Popping Surprise
Adding a pop of joy to your party, our Happy Birthday Popcorn is the perfect combination of sweet and savoury. Enjoy the satisfying crunch of freshly popped corn smothered in a sweet glaze, each bite reminding you why Joob Joobs has become synonymous with Belfast's best ice cream.
Fill Your Own Pouch at the Biggest Candy Wall
What could be more exciting for children than filling their own pouch with a selection of their favourite sweets from the biggest candy wall in Belfast? It's like walking into a dream, a cascade of colour and sweetness that will leave them beaming from ear to ear. From fizzy cola bottles to chocolate buttons, the choices are almost limitless.
Any Soda or Water: The Perfect Refreshment
Complement the sweetness of our ice cream and candy with your choice of soda or water. Our extensive selection of refreshing drinks provides the perfect accompaniment to our sweet treats.
The Sweet Party Package, priced at just £11 per person, is an incredible opportunity to create magical memories. Whether it's a kids' party, a school outing, or a family get-together, we promise an unforgettable experience that transcends the ordinary with the best ice cream Belfast has to offer!
Unlimited Ice Cream: The Ultimate Treat for Kids Parties in Belfast
Imagine the joyous faces of children as they delight in the ultimate indulgence - unlimited ice cream at Joob Joobs! As an ideal destination for ice cream in Belfast, Joob Joobs offers an unforgettable experience for kids' parties and large groups, making every celebration even more exciting with an endless flow of creamy sweetness.
Children can dive into an array of unique and classic flavours, each one as tempting as the last. Our unlimited ice cream offer ensures that every child gets to indulge their sweet tooth to the fullest, transforming their party into a dream-come-true moment.
For large groups, this treat is a standout crowd-pleaser. From a school trip reward to a large family gathering, unlimited ice cream is a joyful experience that brings people together, sparks smiles, and creates lasting memories!
Reinventing the Sweet Shop Experience at Joob Joobs
Experience the delightful renaissance of the traditional sweet shop at Joob Joobs, where we've reimagined the classic candy store for the modern age. When you step into our haven of sweet treats, you'll be reminded of simpler times, all while discovering new and exciting tastes. And, if you're on the hunt for the best ice cream Belfast has to offer, your journey ends at Joob Joobs, where we serve up an array of gluten-free ice creams that will have your taste buds dancing in delight.
Catering to All Tastes, Including Vegan and Gluten-Free
To cater to dietary preferences, we've dedicated an entire cabinet to vegan and gluten-free sweet treats. Whether you follow a specific diet or are simply keen on exploring a wide range of flavours, our diverse assortment ensures there's something to satisfy every sweet tooth. As part of our commitment to providing the best range of sweets and ice cream, we ensure our party boxes are flexible, capable of being adjusted to suit vegan and gluten-free diets. This is what sets Joob Joobs apart in the ice cream in Belfast scene.
Our Gluten-Free Ice Cream: A Creamy Delight for All
When it comes to our ice cream, we serve nothing but the best. Our gluten-free ice cream is a testament to our dedication to creating a delightful experience for all our customers. Each scoop brims with luscious creaminess, made with the finest ingredients that capture the true essence of indulgence. While our ice cream is not vegan, we're continually expanding our range to cater to all dietary requirements.
A Modern Sweet Shop Experience
Joob Joobs offers more than just ice cream in Belfast; it's a trip down memory lane with a modern twist. As you step into our world of sugary delights, you'll be greeted by a wide range of confections - from the timeless classics to innovative treats that speak to the modern palate. Every visit to Joob Joobs is an opportunity to indulge, discover, and create lasting sweet memories!
Joob Joobs isn't just a sweet shop. It's a place where happiness is scooped, where joy is sprinkled, and where each swirl of our ice cream takes you on a voyage of creamy delight. So, whether you're based in Belfast or planning a day trip to the city, remember that a day in Belfast isn't complete without the sweetest stop of them all, Joob Joobs!
Posted: